How It Works
Parenting Plan Builder is all about drafting Parenting Plans efficiently and accurately. Here's how it works:
1. Create Your Case
You create a case by adding basic case information.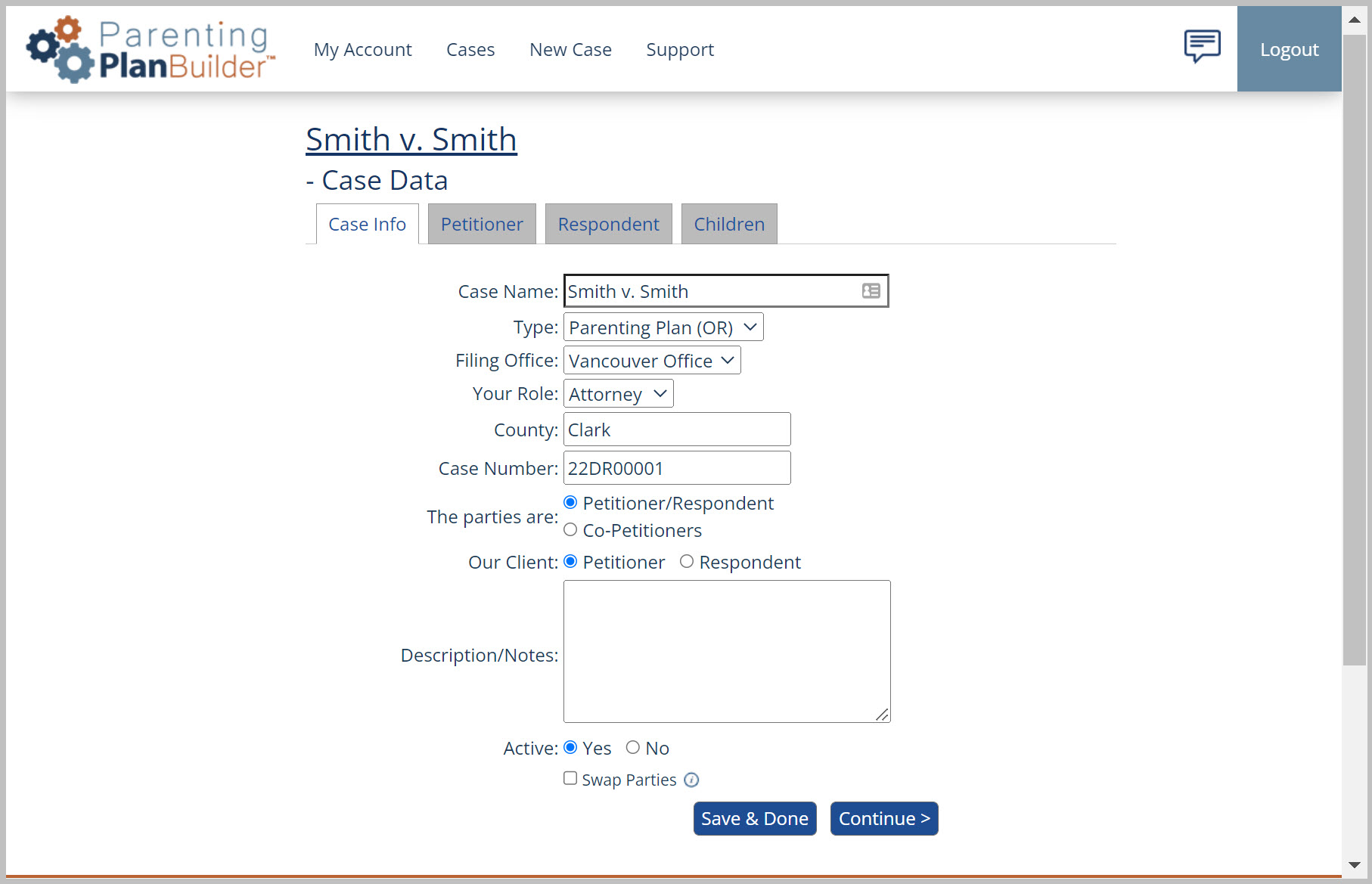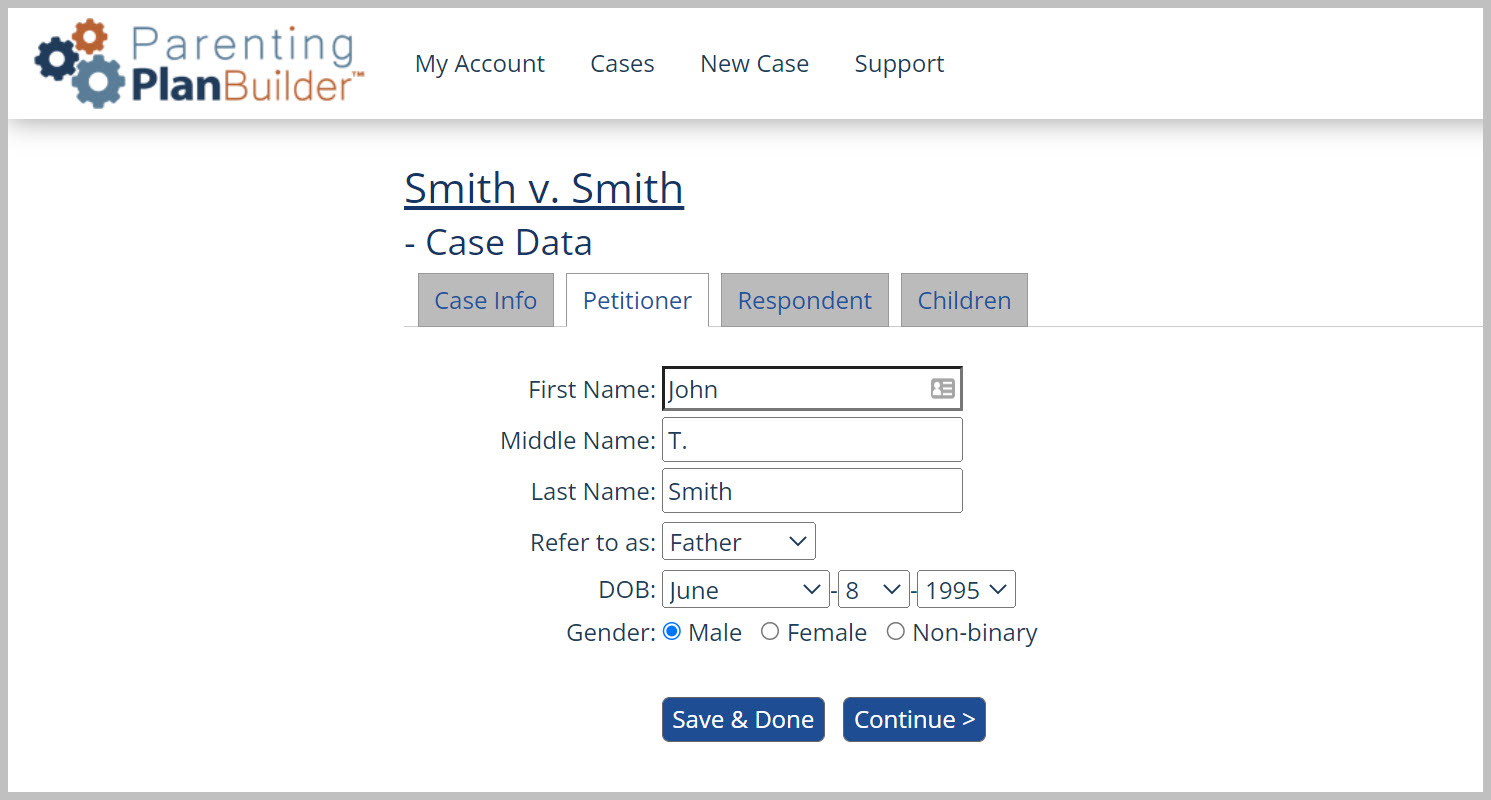 ---
2. Draft Your Document
Next, add the relevant provisions by checking the applicable checkboxes. You can set default answers so your document will pre-populate the same answers each time. The document will generate based on how you answer the questions.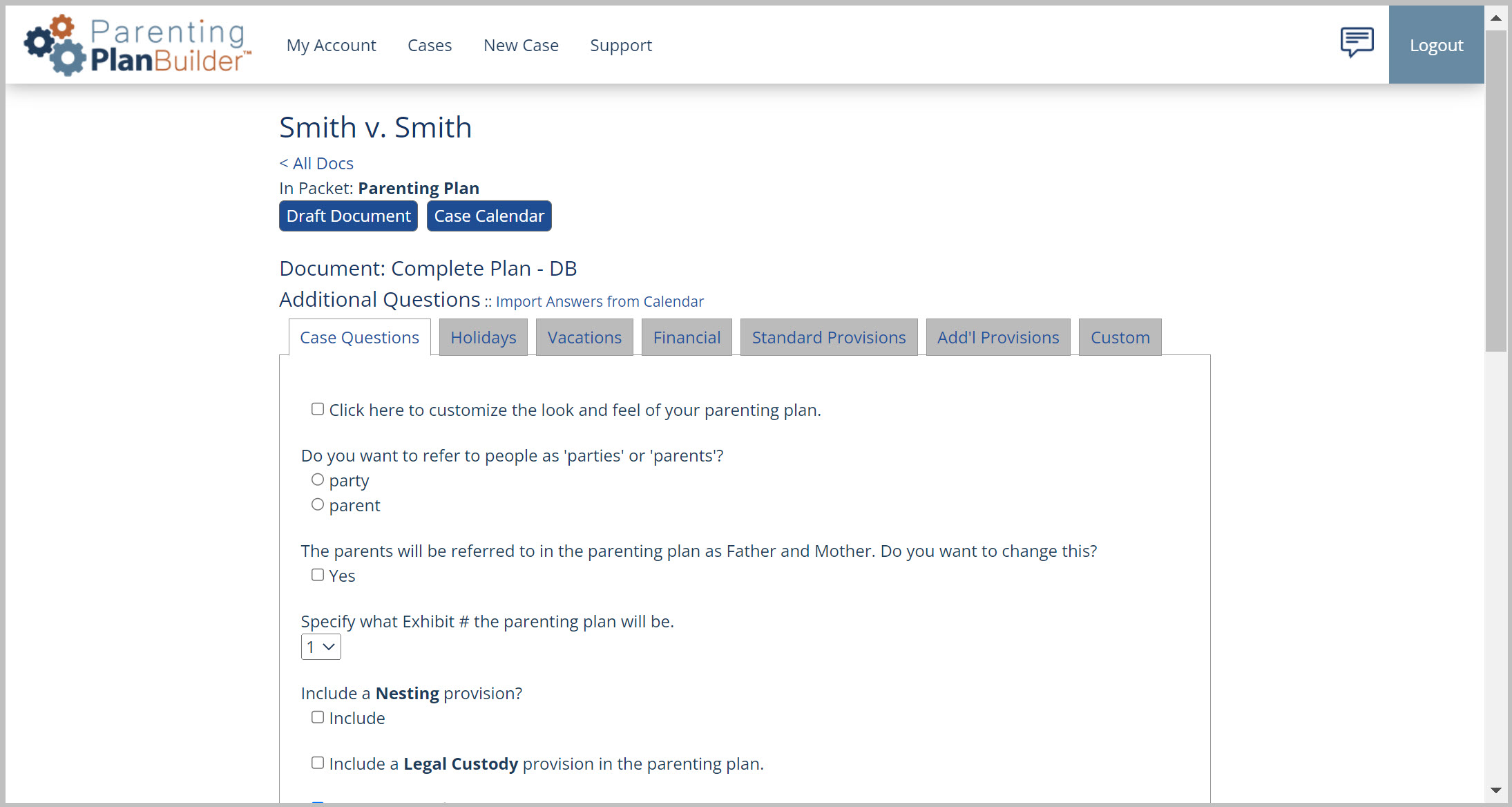 ---
3. Finalize Your Document
Parenting Plan Builder generates a substantially complete, editable first draft of your parenting plan. You finalize your document, save it and distribute it like you normally do. Just faster.
Here is an example Parenting Plan produced by Parenting Plan Builder which includes some comments about how PPB can be customized. This is an example from Oregon.
ParentingPlanBuilder.com is a document automation service for family law attorneys, mediators, court systems and other family law professionals. We work with local family law professionals in your jurisdiction to develop high quality, jurisdiction-specific templates which we then automate.
All services are subject to the Terms of Service and Privacy Policy.
Use the button below to sign up for a free 7-day trial. No credit card required.